Howdy folks, Kes again here bringing you a new little look at what i do in my free time.
My best friend and I were lucky enough to be invited to play the now famous game known and Humans vs Zombies. If you have no clue what I am talking about here is a Link
Anyway, so I am not exactly the best off financially, and NERF stuff is pricey as hell. So I came to a simple conclusion. I was going to have to make my own NERF Gun?
But how? How could I manage this? Simple my friends.
Duct-tape.
PVC pipe.
PVC glue.
Some PVC Glue.
A Pipe cutter.
Some PVC insulation foam.
And...about a few hours of work.
These are the results. And yes that is my boot...size 10 if your wondering.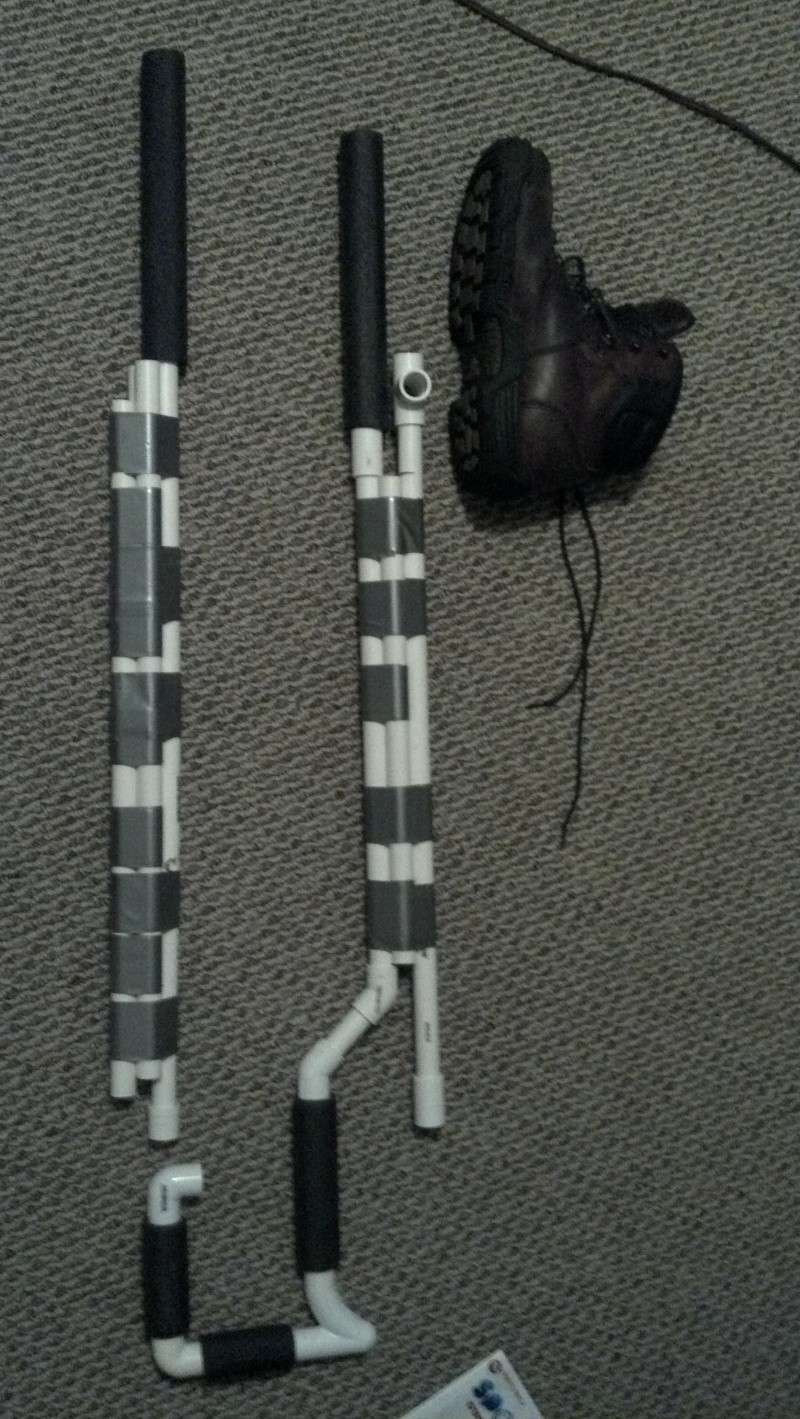 The top 'gun' is my assualt barrel. It is only about 2.5 feet in length and i can get about 115 feet per dart on average out of it.
The barrel below is 3 feet long, more accurate, and has better range.
The stock is removable, so I can swap out barrels in a few seconds and keep firing.
The best part is that I can put 3-4 darts into the barrel and blow, sending the darts out in a shotgun effect.
Zombies never knew what hit them.